In the ever-evolving world of vaping, Elf Bar has risen to prominence as one of the most popular disposable vape brands on the market.
With a wide range of options to choose from, including the Elf Bar 0 Nicotine 600 Puffs, Elf Gee 5000 Puffs, 20mg Elf Bar 600 Puffs, and Elf Bar 1500 Puffs, vapers are spoilt for choice. But how long can you expect these Elf Bar Vapes to last?
In this guide, we'll explore the durability of these popular Elf Bar Vapes, shedding light on how many days or weeks of vaping pleasure you can expect from each model.
Understanding Elf Bar Vapes
Elf Bar is renowned for its high-quality disposable vape products, designed to provide a convenient and satisfying vaping experience. Elf Bar Vapes are perfect for both beginners and experienced vapers who appreciate hassle-free, no-fuss vaping.
Here's a brief overview of some of the popular Elf Bar Vapes:
Elf Bar 0 Nicotine 600 Puffs Disposable Vape:
The Elf bar 0 nicotine has no nicotine in their disposable vape. They produce up to 600 puffs and is available in 13 delicious flavours. They are powered by a 550mAh internal battery that is not rechargeable.
Designed for those who prefer a nicotine-free vaping experience.
Offers 600 puffs of delightful flavor and vapor.
Sleek and compact design for portability.
Elf Gee 5000 Puffs Disposable Vape: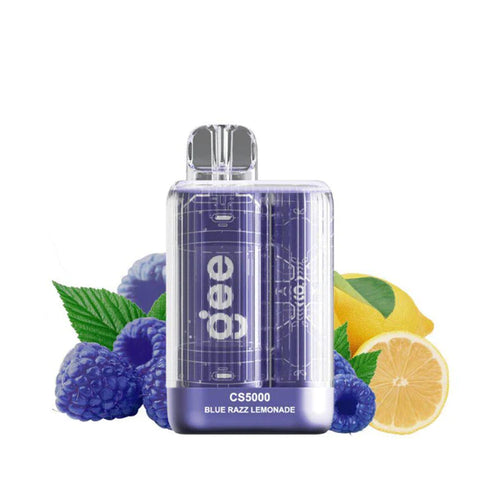 The Gee bar 5k provides a whopping 5000 puffs to give you a long lasting vape. It is powered by the popular 550mAh built in rechargeable battery so you get to enjoy every last drop of juice in the tank. The Elf Gee comes pre-filled with e-liquid that contains 20mg (2%) of nicotine. 
With a massive 5000 puffs, this vape is perfect for extended use.
Available in a variety of flavors to suit your taste.
Effortless draw-activated system for a smooth vaping experience.
20mg Elf Bar 600 Puffs Disposable Vape:
Ideal for users looking for a moderate nicotine hit.
20mg nicotine concentration for a balanced vaping experience.
Compact and easy to carry around.
Elf Bar 1500 Puffs Disposable Vape:
The elf bar 1500 puffs disposable vape has a 4.8ml e-liquid capacity with a nicotine strength of 2%. Choose from 20+ delicious vape flavours. The pod disposable vape device is powered by an internal 850mAh battery. This gives it significant power and will last you a long time (depending on usage)
A long-lasting option with 1500 puffs.
Multiple flavor choices to keep your taste buds entertained.
Compact and user-friendly design.
How Long Should Elf Bar Vapes Last?
Now that we've introduced you to some popular Elf Bar Vapes let's dive into the question of how long they should last in terms of usage.
Elf Bar 0 Nicotine 600 Puffs Disposable Vape:
This vape, being nicotine-free, is perfect for those who want to enjoy the act of vaping without the nicotine hit.
Typically, it lasts for around 4 to 5 days with moderate usage. That's about 120 puffs per day if evenly spread.
Elf Gee 5000 Puffs Disposable Vape:
The Elf Gee, with its colossal 5000 puffs, is designed for extended use.
With moderate usage, it can easily last up to 2 weeks or more. That's approximately 350 puffs per day.
20mg Elf Bar 600 Puffs Disposable Vape:
This vape offers a balanced nicotine experience with 20mg of nicotine.
Similar to the nicotine-free model, it should last for about 4 to 5 days with regular usage.
Elf Bar 1500 Puffs Disposable Vape:
With 1500 puffs in its arsenal, this vape is a reliable companion.
On average, it can last up to a week with moderate use, giving you around 214 puffs per day.
Keep in mind that individual vaping habits can vary. Factors such as the length and frequency of each puff, as well as the type of flavor you choose, can impact the lifespan of your Elf Bar Vape.
It's always a good idea to monitor your usage to get a better sense of how long your specific device will last.
Also Read: What are the Biggest Puffs Disposable Vapes?
Where to Buy Elf Bar Vapes?
Now that you're interested in trying out Elf Bar Vapes, you might be wondering where to find them. One convenient option is to purchase Elf Bar Vapes from reputable online stores like Cigma Vape.
Here's why Cigma Vape is a great choice:
Extensive Selection: Cigma Vape offers a wide range of Elf Bar Vapes, including various flavors and nicotine strengths, ensuring you find the perfect fit for your vaping preferences.
Quality Assurance: When you shop at Cigma Vape, you can trust that you're getting genuine Elf Bar products. They prioritize quality and customer satisfaction.
Convenience: Shopping online at Cigma Vape allows you to browse, select, and purchase Elf Bar Vapes from the comfort of your home. Plus, they often have special offers and discounts.
Customer Support: Cigma Vape's customer support team is ready to assist you with any questions or concerns you may have about Elf Bar Vapes or your purchase.
Also Read: How Much Does a Lost Mary 3500 Costs?
Conclusion
Elf Bar Vapes have become a staple in the vaping community, thanks to their convenience and impressive flavor options.
When it comes to their lifespan, it's clear that Elf Bar Vapes can provide several days to weeks of enjoyable vaping, depending on the model and your usage habits.
Remember that everyone's vaping style differs, so monitor your usage to determine how long your Elf Bar Vape will last for you. And when you're ready to purchase, consider trusted online stores like Cigma Vape to ensure you get the best quality products.