In the ever-evolving realm of vaping, Elf Bar has emerged as a prominent and sought-after brand, particularly celebrated for its exceptional line of disposable vapes.
Combining convenience, style, and an impressive array of flavors, Elf Bar Disposable Vapes have carved a niche for themselves in the vaping community.
Whether you're intrigued by the prospect of a nicotine-free vaping experience or you're on the hunt for a long-lasting disposable vape, Elf Bar's offerings are bound to leave you impressed.
Understanding Elf Bar Disposable Vapes
Elf Bar Disposable Vapes are compact, pre-filled vaping devices that offer an effortless and satisfying vaping experience.
Designed for vapers of all levels, these disposable vapes eliminate the need for complicated setups, maintenance, and refilling.
Each device comes pre-filled with e-liquid and a built-in battery, ensuring that users can enjoy their vaping sessions without any hassle.
One of the standout features of Elf Bar Disposable Vapes is their portability. These sleek and pocket-sized devices can be conveniently carried around, making them ideal for vapers on the go.
Whether you're a seasoned vaper or someone looking to explore vaping for the first time, Elf Bar Disposable Vapes cater to a wide range of preferences and requirements.
Also Read: How Long Does a 10000 Puffs Disposable Vape Last?
Wha are the Popular Elf Bar Disposable Vapes?
Elf Bar has introduced a diverse range of disposable vapes, each catering to different vaping preferences. Let's take a closer look at some of the popular offerings:
Elf Bar 0 Nicotine Disposable Vape 600 Puffs:
This variant is perfect for those who enjoy the sensory experience of vaping without the nicotine content. With up to 600 puffs per device, it offers a satisfying vaping experience that focuses purely on flavors and sensations.
Elf Bar 600 Puffs Disposable Vape 20mg:
For vapers who prefer a mild nicotine hit, the Elf Bar 600 Puffs Disposable Vape with 20mg nicotine content strikes an ideal balance. With a generous puff count, users can relish their favorite flavors while still getting a controlled dose of nicotine.
Elf Gee 5000 Puffs Disposable Vape: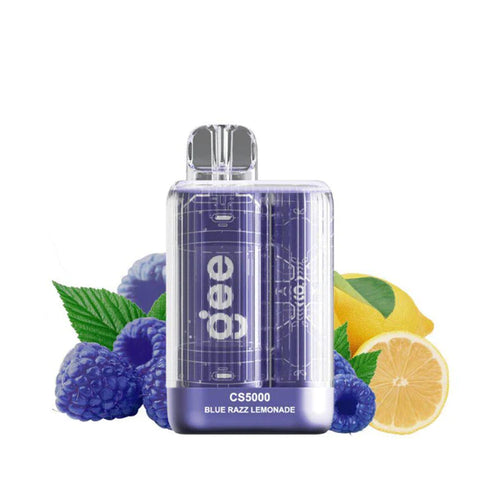 The Elf Gee variant is designed for those who seek an extended vaping experience. With an astonishing 5000 puffs per device, this option ensures that you can enjoy your chosen flavor for an extended period, making it a valuable companion for long journeys or busy days.
Where to Purchase Elf Bar Disposable Vapes?
When it comes to procuring these remarkable vaping devices, Cigma Vape stands out as a leading online store.
Cigma Vape offers a user-friendly platform that showcases a wide range of vaping products, including the coveted Elf Bar Disposable Vapes.
With a reputation for reliability and quality service, Cigma Vape ensures that vaping enthusiasts can easily access their favorite products with just a few clicks.
As an authorized retailer, Cigma Vape guarantees authenticity, allowing customers to shop with confidence.
The convenience of online shopping, coupled with the assurance of genuine products, makes Cigma Vape an optimal choice for purchasing Elf Bar Disposable Vapes.
Also Read: What are the Best High Puff Disposable Vapes in UK?
Conclusion
In conclusion, Elf Bar Disposable Vapes have taken the vaping world by storm with their blend of simplicity, style, and variety. These devices offer a convenient and hassle-free approach to vaping, appealing to both beginners and experienced vapers.
With options catering to different nicotine preferences and extensive puff counts, Elf Bar ensures that every vaping preference is met.
When considering where to purchase these products, Cigma Vape emerges as a reliable and trustworthy online store, making the journey from selection to satisfaction seamless.
Embrace the world of Elf Bar Disposable Vapes and discover a new dimension of vaping convenience and enjoyment.